Decided on making a hobo stove. This is a pretty common design and means of making one. The plus to the hobo stove is that it allows to you to cook and boil water in areas where you can not make a campfire, and it is far lighter and more portable than any gas stove.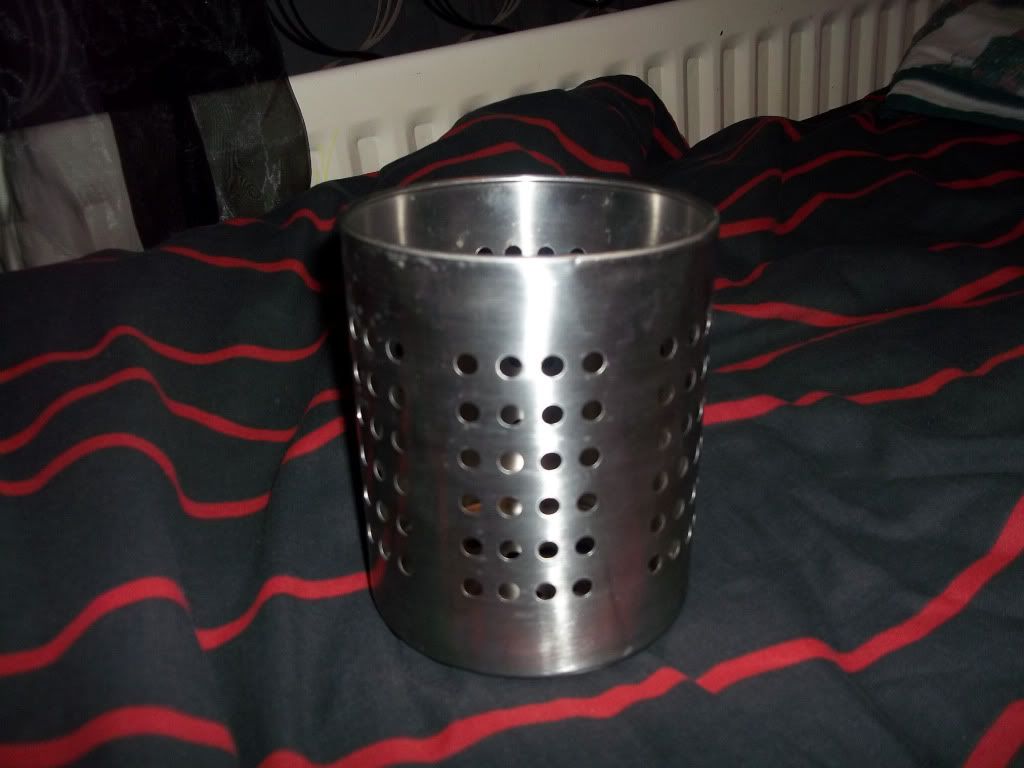 First you will need either a utensil drainer (from ikea or pound shops) like shown above. Or any stainless steel cylinder container just make sure you drill air holes around the side and on the bottom so the fire inside can breath.
Next you need to cut a hole to allow you to fuel the flame/embers iniside.
Next either drill four holes or use 4 that you have already drilled or 4 pre drilled holes from the drainer, screw four large flat headed bolts into the bottom to act as legs.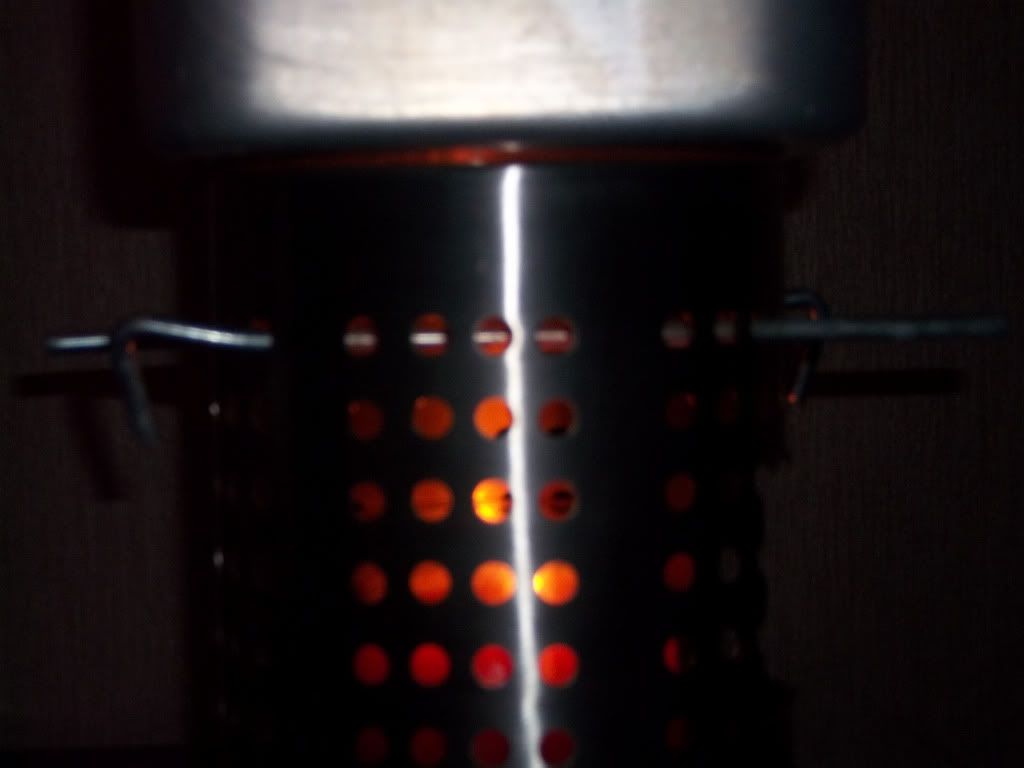 Now agian you need to either use some pre drilled holes or drill 4 more and slide 2 tent pegs in, this will give you billy can something to sit on while the flame cooks/boils what you need.
There you have a finished hobo stove simple. I haven't got a chance to get it out and try it out hence the festive candle in this picture. I would also suggest some kind of wind breaker to wrap around the outside that can be rolled up and stored inside the stove.